Read Excerpts of
Alise's Books Here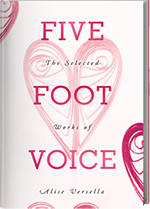 In this collection of poetry twenty-year-old author Alise Versella opens her heart to the world exploring feelings of first love and the pain that follows as it ends, faith and religion and its effect on the world and the sheer beauty life brings to you as you take to the open road and explore what ultimately lies within your heart.
In this second collection of poems, author Alise Versella takes to the mirror. Self-reflecting on the images of herself, her world, and the person who was once a part of it. In beautiful prose, she shatters the mirror and lets us read through the pieces. Undoubtedly bringing to light the very images we all wake up every morning to face.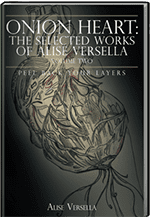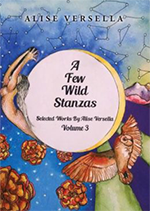 This third collection of poetry by Ms. Versella speaks loudly of her love of words. It's about a boy who unfurled the closed-up petals of her heart again. A song to a society she is always internally at war with. It is her search for spirituality. It is a battle cry. These Few Wild Stanzas are the etchings of her soul tattooed upon her flesh. Magic through lead and ink. May these words glitter before you like a comet across the night sky.
"When Wolves Become Birds" is poetry about women becoming powerful and "making their own heavens from the pearly gates of their teeth / a smile that bites back / like a dog in the junkyard…" "When Wolves Become Birds," asks, "so what if we scratch a little, if we sting a little, if the blood reminds the spineless we are still here?" This is Olivia Gatwood's "New American Best Friend" meets Silver RavenWolf's "To Stir a Magick Cauldron," casting and conjuring female empowerment with the talons of a bird of prey. To those girls figuring out how to shed their insecurities and trust again in the broad expanse of their wings. To women finding themselves at a crossroads in life. This book will remind you of your strengths: Wolf Girl, Get Back Your Wings and Dare to Fly.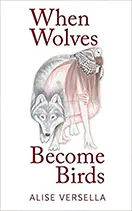 With dazzling formal range, these poems observe the social ills of the day, using images so beautifully real and painful that the line between the literal and figurative blurs in the way only art attuned to the universally truthful can. The rage and wildness observed and experienced in them, whether through the media or in a visit to the doctor's office in a female body, serve as a balm to the injustices that only mortality might rectify: "perhaps the dead will breathe again," writes Versella. Yet even in our "common stress dream" or the dream of "America," the poet isn't blind to the enduring spirit of not just the dead, but also the living: "the humpback whale returns to the Hudson, hope on his lips." Hope–these poems, what these poems say–can be made from the wreckage.